Lake Erie Real Estate
serving: Catawba, Port Clinton, Marblehead, Ohio Islands, Sandusky, Huron & Surrounding areas
Thank you for visiting our website! We would be honored to help you with your
Lake Erie Real Estate
Selling or Buying Needs. Please
click the upper links appropriate for your interest and contact us anytime! And remember, if you are interested in buying, we can send to you & show you All Agents property listings meeting your specific criteria! For additional information about our work, please click the upper right hand corner for additional links.



Ohio Realtors President's Sales Award Winner 2004-2020
Servicing Ohio's North Coast areas of:

Catawba Island, Port Clinton, Marblehead, Oak Harbor, Put-In-Bay, Kelley's & Middle Bass Islands, Sandusky, Huron & all surrounding communities.

Contact us anytime!

Chuck & Marti Redmond

419-341-3937 * 419-250-3344

chuckredmond@earthlink.net

martiredmond@earthlink.net

BOLTE Real Estate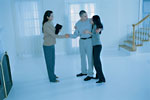 Whether you're looking for your first home, your dream home or an investment property, We're committed to providing you with the highest quality buyer service. When making the type of investment that buying a home requires, you deserve to have all the latest market information and the very best advice, both of which we can provide you with. Read more.
Sellers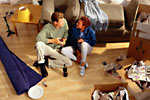 The decision to sell a home is often dependent on many factors. Whatever your reasons are for selling, our proven effective marketing strategies will ensure that you get the highest possible price for your home. We will provide you with professional, ethical and confidential service and keep you fully informed every step of the way. Read more.